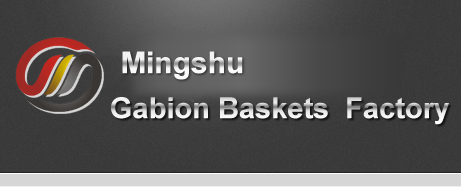 Welcome To Mingshu Gabion Baskets Factory
We can produce Gabions, Gabions Retaining Wall, Gabion Baskets,Gabion Boxes, Gabion Walls, Gabions Design, Gabion Cladding products
About Us
Mingshu Gabion Baskets Factory is a specialized manufacturer of wire mesh gabions located in Anping, the famous Wire Mesh Land of China. Started since 1990, we have accumulated rich experiences in producing hexagonal wire netting and gabions of various shapes and specifications. Our major products gabions that can be filled with stones against flood,for reservoir closure, hillside protection and other applications.
We have constantly studied the contemporary embankment slope protection technology and have concentrated on technology innovation. We offer gabion baskets and river mattresses with galvanized or together with a PVC coating to prevent corrosion of the steel wire. Hexagonal woven mesh netting is the chief wire materials for gabion mattresses for large areas and for rock-fall mesh netting.
Our company has engaged in production of gabions, hexagonal wire mesh for more than ten years and has accumulated rich expereinces in these products. We follow the policy of Good Quality and Reliable Reputation in doing business. We will go on building good co-operation relationship with the new and old business friends at home and abroad.
What are Gabions ?
Gabions are wire mesh boxes, containers or baskets filled with rock to prevent soil erosion and to retain/contain soil particles. They reduce water velocities and re-capture river bed sediment in streams. Flat Gabions, called River or Reno Mattresses are widely used in river courses where soil erosion is a problem over a wide flat area and a large area needs to be protected against soil loss/scour. They are used mostly in the civil engineering industry especially in the construction of roads, however recently due to their environmental benefits are being used in many various applications and industries.
They were even recently used to contain chickens for transportion in the back of a vehicle to the reseller with suprising success !